June 14, 2015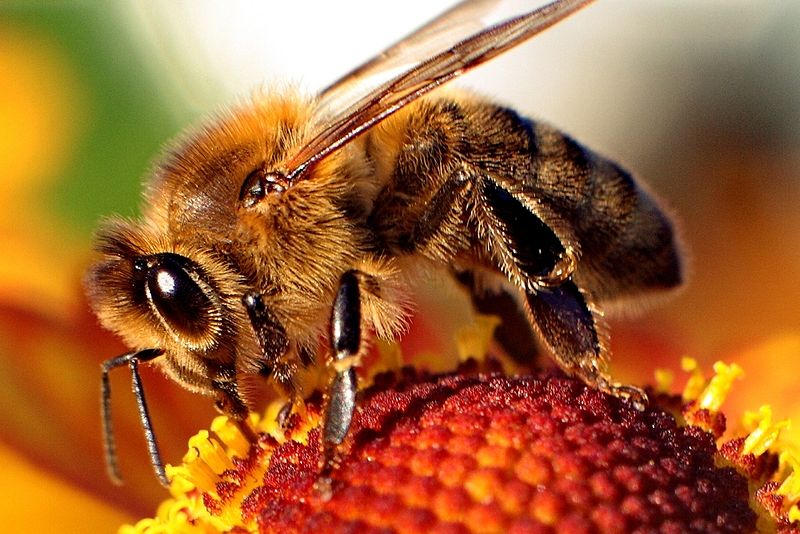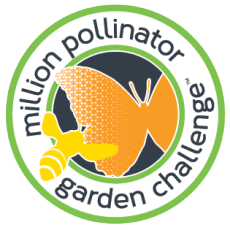 This week is National Pollinators week and Heartland Growers along with Freedom Farms are pro-actively joining the million other gardeners who are designing and planting a "Pollinator Garden".  In an effort to protect and preserve the major pollinators, we have recently joined the Million Pollinator Garden Challenge by registering and planning our new pollinator garden at Heartland Growers and Freedom Farms in Westfield, Indiana.
The three major pollinators that we are focusing on at Heartland Growers are hummingbirds, butterflies, and bees. We have begun to plant several native and perennial plants along with our annual flowers to develop food sources for these groups of beneficial insects and birds. Because the plants are perennial and native, they will provide sustainable and consistent food sources year after year. Careful considerations were made to select specific plant species that would provide a food source throughout the spring, summer, and fall seasons that these pollinators are known to enjoy. Pollination is needed by at least 80 percent of the world's crop species.  The creation of this garden has begun and we will post pictures once the pollinator garden is completed and the plants begin to grow and flourish.
  We have also joined the organization called, The Pollinator Partnership. This Partnership is a non-profit 501(c)3 organization and the largest in the world dedicated exclusively to the protection and promotion of pollinators and their ecosystems.
In addition to building the plant pollinator habitat, we will be introducing bee hives to the property to do our part by contributing to the restoration of the local bee population. Currently we have two hives that are functioning and by the end of National Pollinator Week -2015, we will be adding four more hives, bringing the total to six new bee hives on the farm.
Due to the impact of negative public opinion regarding the unsubstantiated use of neonicotinoids to the decline of the bee population, we are taking action on the farm to educate ourselves about pollinators and "bee" good stewards. The public opinion has landed well above the science on the use of pesticides; however, we will focus on the overlooked factors such as the diminishing habitat and loss of forage for the bees. We will learn about the management of the bee hives in order to control the destructive Varroa mite, Tracheal mites, and the Phorid flies, which is more of a contributing factor of the colony decline than the neonics.  Proper management of the hives, proper planning of the crops that are planted on the farm and proper "bee friendly" use of all pesticide use on the farm and greenhouses will be our overall objective.
This pollinator garden is in addition to the beautiful "Gardens at Heartland" that showcase the thousands of blooming annual plants that Heartland Growers currently grow and sell, along with new annual varieties that will be trialed and introduced next year.  Come visit the "Gardens at Heartland" and enjoy its tranquility.
---
Here are some great tips to get your bed and planting season ready from our Landscape Specialist, Kim Holden:
Clean beds by removing weeds, leaves, sticks and debris.
Cut back perennials and grasses and divide as needed.
Remove dead wood from trees, shrubs and roses.
Cultivate compacted soil and mulch, apply a pre-emergent herbicide to prevent germination of weeds.
Edge beds and tree rings.
Apply 2″ of mulch (never more than 3″) to landscape beds and tree rings. Keep mulch away from the base of woody trees and shrubs.
Remove winter tree wrap if applicable.
Have a licensed professional test your irrigation back flow and open your system.
Fertilize your lawn using organic based fertilizers
Plan now and make your list of the summer annuals you want. Remember to prepare your beds by tilling in good quality compost.
Apply a slow released granular fertilizer.
Now you are ready to go! Plant your annuals and perennials and enjoy your hard work!
---
Ben Matthews, Grower, Heartland Growers
Poinsettias are propagated from cuttings from a stock plant (mother plant).  Most people are surprised to learn that poinsettias are propagated in June or July.  That's right, your beautiful holiday poinsettia was started form just a cutting with a few leaves when you were enjoying those hot summer days by the pool or having a barbeque. 
After the poinsettia cuttings are propagated (they now have roots), they are actively growing through the rest of the summer and early fall.  At this point they remain green.  Growers at Heartland Growers take great pride in growing all of our crops.  We closely monitor poinsettias to ensure pests and diseases do not negatively impact the plants.  We track our growth several times per week and monitor nutrition to make sure we are on target for a beautiful crop of poinsettias.
Poinsettias are photoperiodic, meaning they respond to changes in day length.  As the days become shorter and the nights longer, the poinsettias will initiate.  This means they will start to go through the process of changing color and flowering.  The beautiful red, white, pink, or combination of these colors are not the flowers, but referred to as bracts.  A bract is a modified leaf.  The actual flowers of poinsettias are quite small, yellow, and referred to cyathia.  Poinsettias begin to change color as early as mid-October and are usually in full color around Thanksgiving.  The greenhouses are truly beautiful this time of year! 
A lot of hard work goes into growing poinsettias, but they are not difficult to care for.  Most importantly, poinsettias are sensitive to cold temperatures, so be sure that your poinsettia is well protected when transporting it home in cold weather.  When you get your poinsettia home, remove the sleeve or bag that was protecting it and place in a well-lit area.  Some direct sunlight is ideal, but bright, indirect light will be sufficient too.  Keep the plant away from cold drafty areas as well as hot, dry areas.  Try to keep poinsettias evenly moist.  As the top of the soil begins to turn light brown, it is a good time to water it.  The poinsettia is not actively growing at this time, so fertilizing is not critical.  For longevity, fertilizer can be applied every couple of weeks at the recommended amount for indoor plants.  By following these guidelines, your poinsettia can stay beautiful well beyond Christmas!
Also, contrary to popular belief, poinsettias are not toxic.  Of course it is not recommended to consume poinsettias!
---